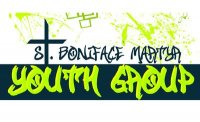 Our Youth Group gives teens the opportunity to meet and foster lasting friendships while exploring our faith and belief.
Check us out, bring some friends, make some new ones!  Join our Facebook page "St. Boniface Youth Group".  Chris Mandato:  516-676-0676;  email:  stbonym@gmail.com.
We meet on Sundays from 6 – 8 pm in the Fr. James Donohoe Parish Center.  All 8th – 12th graders are invited!
For up to date information on all of our events email stbonym@gmail.com to join our weekly mailing list or follow us on Instagram at STBONYG
Follow us on our  Instagram , username: 'stbonyg',