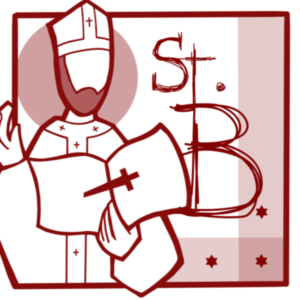 There will be a special celebration of the Feast of St. Boniface on Pentecost Sunday, June 9, at the 10:30 am Family Mass followed by a Reception and Ministry Fair in the Gym! The festivities continue after the 12 noon Mass as well.
Please join us as we celebrate our patron saint, St. Boniface Martyr. There will be food, prizes and fun!
There will be special presentations about the life of our Patron Saint, St. Boniface, the Martyr, and about the wonderful history of our Parish, including rare photographs and seldom seen contemporary accounts about milestones in our development!
Parishioners are asked to contribute a dish relative to their own ethnic roots to the St. Boniface Feast Day reception. Sign up sheets will be available in the vestibule in May.
All parishioners are invited to participate in our Ministry Fair, which will be held during the reception in the gym. There will be one row of tables showcasing all of the different ministries our parish has to offer!
For questions contact: Belinda at stbonym@gmail.comor Karen at stbonccd@gmail.com