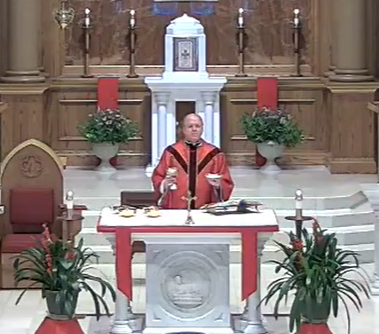 Updates as of May 23, 2021
Daily Mass is celebrated at 8 am Monday through Friday.
Sunday Mass: Saturday at 5 PM; Sunday at 9:00 AM 10:30 AM and 12 Noon.


Notes:
a. We continue to be dispensed from the obligation to attend Sunday Mass.
b. The sick or vulnerable due to age or health conditions are encouraged to remain at home. Those unable to attend in person may view our Streamed Masses (see below).


Confessions:
Beginning Saturday, June 5, 2021, Confessions will no longer be heard in the Parish Center. They will return to the traditional Confessional at the front of the Church.


Parish Office: Office hours have returned to their normal schedule: Monday to Thursday 9 AM to 3 PM and Friday from 9 AM to 1:30 PM


---
Mass Procedures:
Masks: For everyone's safety masks are encouraged and recommended. Priests and Ministers will continue hand sanitizing and wearing masks for the distribution of Holy Communion.

Entry and exit are now permitted via all doors.

Pew and seat restrictions have been removed.

To receive Holy Communion, communicants should come forward, socially distanced, and masked (please remove your mask before you receive). Once you respond "Amen", you should step aside and consume the host.
Note: The directional arrows have been removed. At Sunday Mass, please come forward via the center or far outside aisles, and return only via the other two side aisles.
---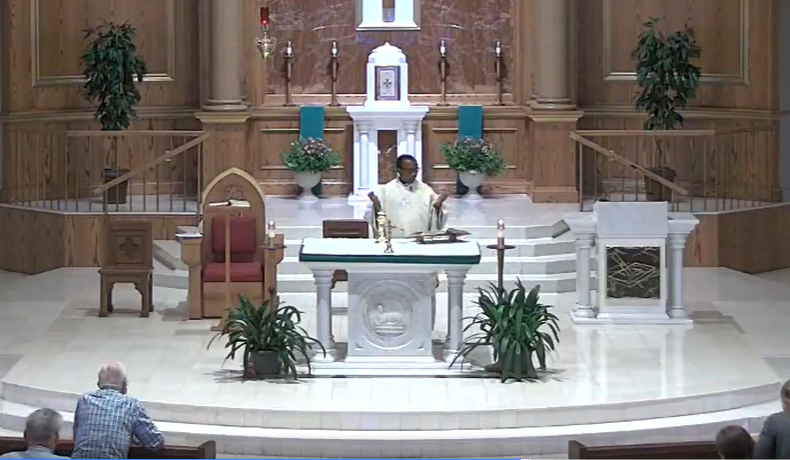 Masses Streamed Online
Sunday Mass at 10:30 AM, Daily Mass at 8:00 AM, and other selected liturgies may be viewed live or recorded online as follows:
---
---