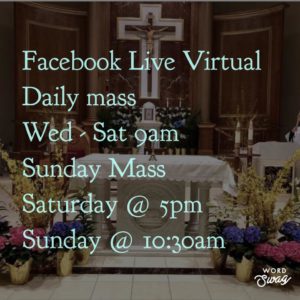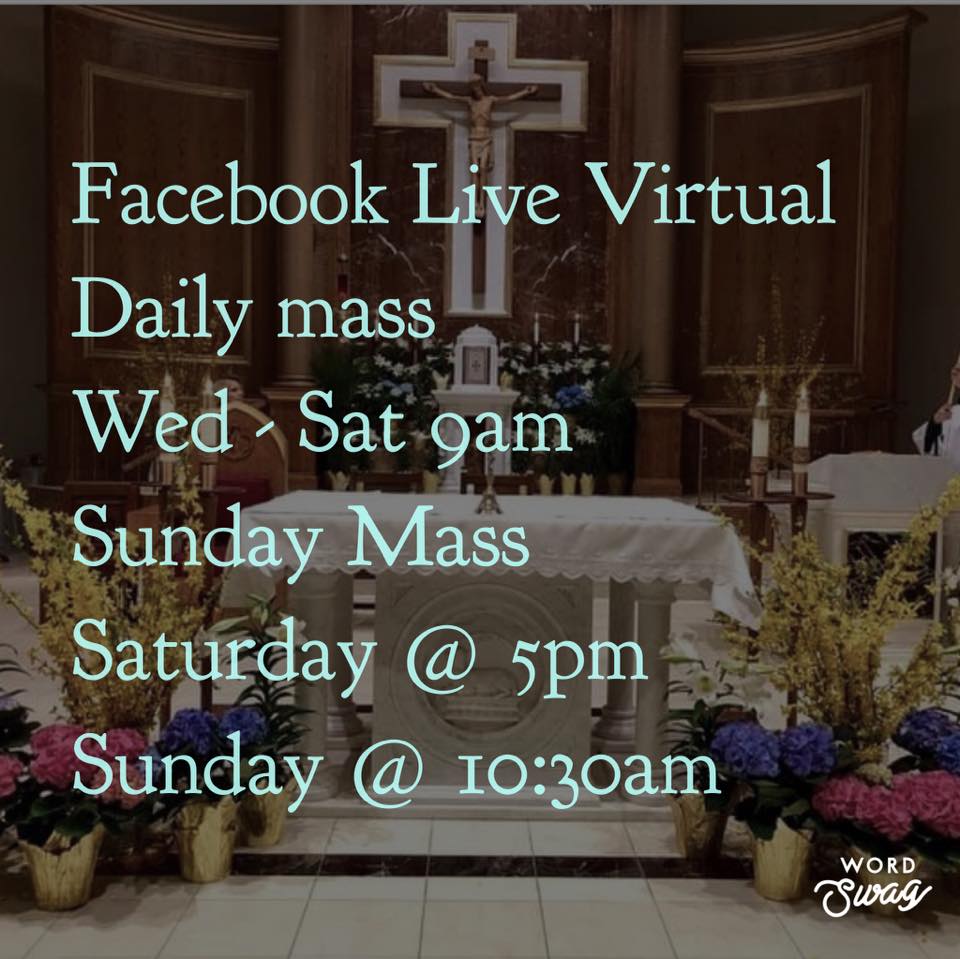 Due to the health crisis, public Masses and devotions and all public activities are suspended.
Mass, without a congregation physically present, is streamed live from St. Boniface and recorded for later viewing as follows:
Sunday Vigil Mass at 5 pm Saturday evenings.
Sunday morning Mass at 10:30 am.
Daily morning Mass at 9 am Wednesday through Saturday.
Masses may be viewed live online as they are celebrated on Facebook Live, at www.facebook.com/StBonifaceMartyr/. Recordings of each Mass may also be viewed there later, and also on our St. Boniface YouTube Channel – click here – NOTE: Please click the "subscribe" button on that page, when we reach 1,000 subscribers we will be able to broadcast directly from YouTube.