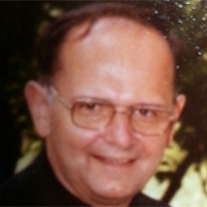 On Saturday, May 28, 2016, the 5 pm Mass will be a Memorial Mass for Fr. Donald Diederich followed by a reception.
Father Donald F. Diederich, Pastor of our parish from 1980 through 1988, died on January 15, 2016.
After leaving St. Boniface, he became pastor at St. James Parish in Setauket, where he served until his retirement. For many years, he had been a member of the faculty of Immaculate Conception Seminary, Huntington.
A Mass of Christian Burial was celebrated Jan. 21 at St. James Church, Setauket, and Fr. Diederich was buried was in St. Charles Cemetery, Farmingdale, L.I.