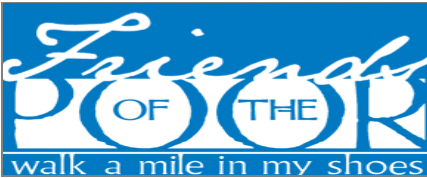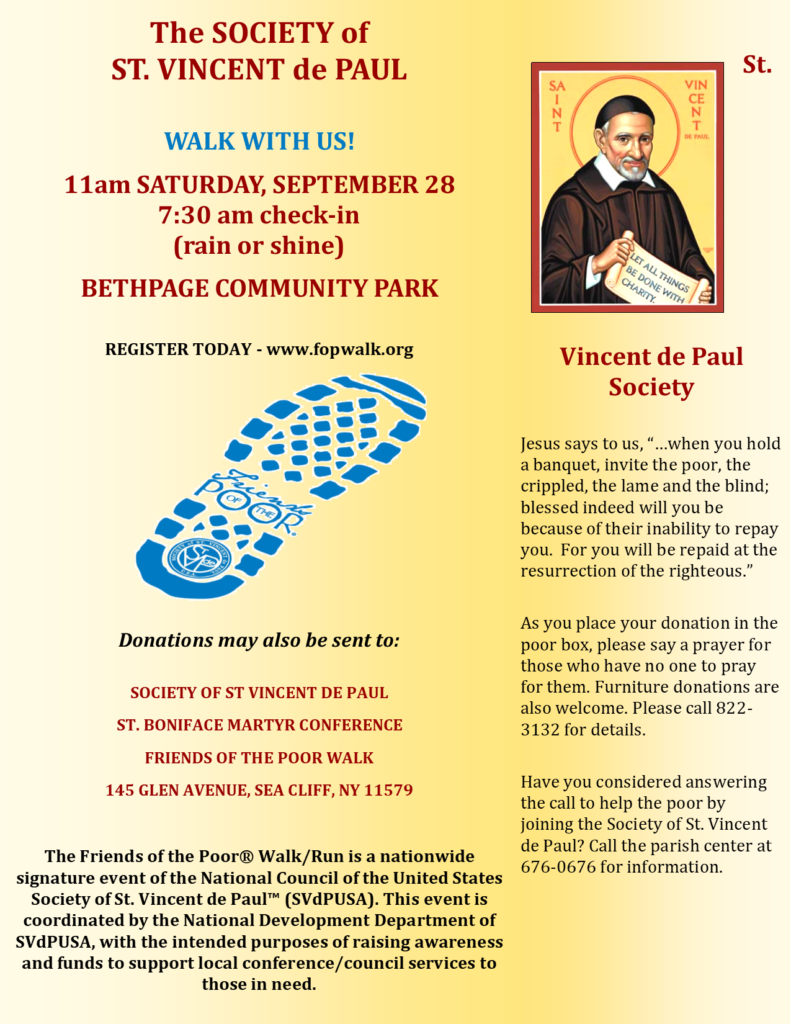 Your Neighbors Need You!
The Society of St. Vincent de Paul helps approximately 150,000 Long Islanders in need each year. From the Queens-Nassau Border to the East End, we provide people struggling from the effects of poverty with the financial, material, emotional and spiritual assistance they require to overcome poverty and become self sufficient. We need you to continue the work we have been doing for more than 70 years.
Can't Participate? You can still help by making a donation to "SVDP at St. Boniface Martyr" with the word "walk" in the memo area of your check and  place it in the St. Vincent de Paul box by the choir loft stairs or mail your donation to 145 Glen Ave., Sea Cliff, NY 11579.
St. Vincent de Paul envelopes are available
in the vestibule. Thank you!