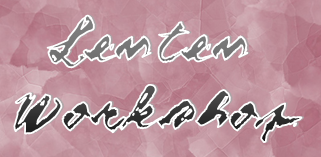 2020 LENTEN RETREAT FAMILY WORKSHOP SERIES
By the St. Boniface Martyr Faith Formation Office
"God always knocks at the door of hearts. He likes to do this. It comes from His heart. But, do you know what He likes best? To knock on the doors of families and find families that are united, to find families that love each other, to find the families that bring up their children and educate them and help them to keep going forward and that create a society of goodness, of truth, and of beauty." – Pope Francis
Join us in a 4-part series of Family Workshops on Sundays – March 8th, 15th, 22nd, 29th in the First Floor Classroom of the school building.
1 pm – Refreshments will be served
1:30 – 2:30 pm – Workshop Presentation & Discussion 
You can attend one or all sessions.  If you miss one session, you can still attend others. Bring adult and/or young adult family members and friends.
WEEK #1 – March 8th – "The Five Love Languages"  – Learn how to improve your interpersonal communication skills to enhance your family ties and relationships by utilizing the concept of the Five Love Languages.
WEEK #2 – March 15th – "The Unhurried Life" – Brief video followed by discussion on the meaning of living an "unhurried life." By slowing down our daily pace, we are able to fully invite God and Jesus into our lives.
WEEK #3 – March 22nd  – "The War Room" – A movie based on the power of prayer and how it can transform family life.  Discussion to follow (This session may be a little longer than the others depending on start time and length of discussion)
Sign up sheets are in the vestibule.  We kindly ask you to sign up – even if you are unsure – so we can properly prepare enough materials for all attendees. Thank you.
WEEK # 4 – March 29th – "Disconnect to Connect" – Our world seems to be controlled by technology.  Although it is meant for humanity to stay connected, it has also made us disconnected from each other. This final workshop will be a discussion and presentation of ways and tips to balance our screen time with face to face time in our families and relationships.