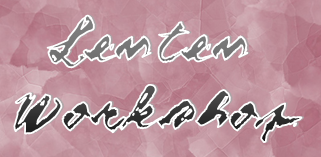 2020 LENTEN RETREAT FAMILY WORKSHOP SERIES
By the St. Boniface Martyr Faith Formation Office
"God always knocks at the door of hearts. He likes to do this. It comes from His heart. But, do you know what He likes best? To knock on the doors of families and find families that are united, to find families that love each other, to find the families that bring up their children and educate them and help them to keep going forward and that create a society of goodness, of truth, and of beauty." – Pope Francis
Join us online in the comfort and safety of your own hoe for the Family Workshops on Sundays – March  22 and 29.
Sunday, March 22, 2020, 1 – 2:30 PM  "Why Church?"
We will watch a video and have a discussion especially in light of today's current medical situation; we will also pray for quick resolution to the epidemic and discuss ways we can still come together as a community and family.
Here's what you need to do:
1) By 1 pm login to: zoom.us
2) When it asks for the Meeting Room ID:  type in: 921-737-0728
WEEK # 4 – March 29th – "Disconnect to Connect" – Our world seems to be controlled by technology.  Although it is meant for humanity to stay connected, it has also made us disconnected from each other. This final workshop will be a discussion and presentation of ways and tips to balance our screen time with face to face time in our families and relationships.
For latest updates on this Lenten Retreat visit our Parish Facebook page and consult the bulletin.
Questions? Call/text Belinda 516-551-2788
Stay in touch with our Parish at on Facebook @StBonifaceMartyr and on our webpage at www.saintboniface.org.