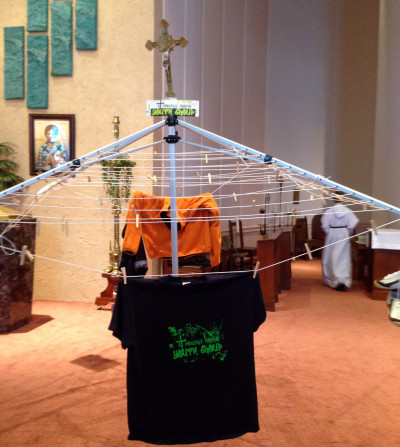 The St. Boniface Youth Group is continuing its annual tradition of going on a "Midnight Run" to Manhattan.
What is Midnight Run?

On the Midnight Run, 

St. Boniface Youth Group

 members will share food, clothing, blankets and personal care items with people living on the streets of New York City.  This is a grace-filled moment where the young people follow the example of Jesus, ministering to the people they will visit and allowing those people to minister to them.   Midnight run provides a forum for trust, sharing, understanding and affection.  That human exchange, rather than the exchange of goods, is the essence of the Midnight Run mission.

Midnight Run forges a bond between people, establishing a foundation of sharing and caring from which solutions to problems may evolve. Participants learn to see the people they visit as real people, not as a commodity. Homeless men and women learn that many housed people, adults and teenagers, have commitments and concerns that go beyond their own lives and families.
Notes for March 1:
1.) Plan on coming to the parish center around 1:30pm to put together sandwiches, and pack lunch bags, and pack cars.
2.) Attend the 5:00pm Parish Mass.  Please make every effort to attend!  This is extremely important as Fr. Bob blesses us before we go.
3.) Return to Parish Center afterwards for dinner.  Please speak with your families and bring some dinner item, drink or dessert to contribute.  Please let me know ahead of time what you will be bringing so I can make sure we have enough people contributing (email is best).
4.) We leave for the city at 8:30pm after a group prayer and blessing of the clothes.
5.) We will return to the parish center around 2:00am.
If there are any questions, do not hesitate to call or email Chris Mandato.  Please make an effort to be present and on time on March 1  (you can help, even if you're not actually going into the city, you are all invited!!!).  I have a great feeling about this year's Midnight Run, it's going to be fantastic.