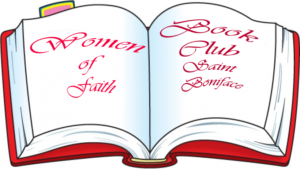 You are invited to the second meeting of a new book group for women in our parish on Tuesday, April 4, 2017.
Book:  My Life with the Saints, by James Martin, SJ.
Location:  The Parish Center
Time:  Morning Session 10 am or
Evening Session 7:30 pm
Sessions will run approximately 1 hour.
If you plan on attending or if you have any questions, please contact  Pat Fox at (516) 676-1443 or pattomfox@gmail.com.