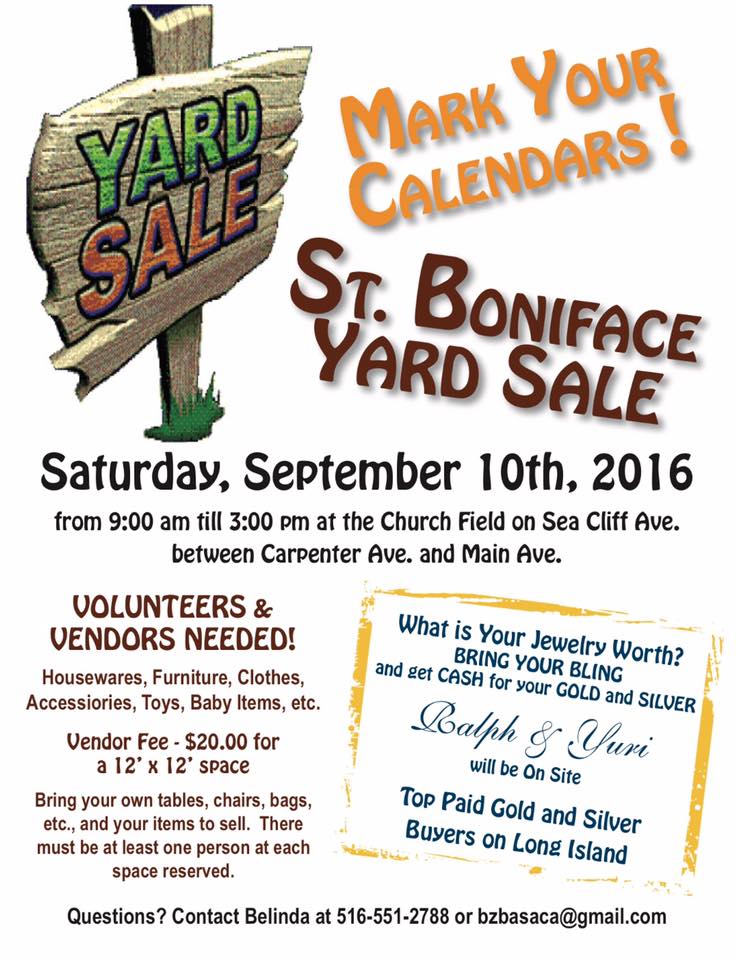 We will be having a Parish Yard Sale on Saturday, September 10th from 9-3 pm at the Church field (rain date is September 17th). There will also be an opportunity to sell your gold and silver and get top dollar for it!
We are in need of volunteers and vendors for this parish community fundraising event! There will be sign up sheets in the vestibule after the Masses and someone to answer your questions. Start spreading the word and saving up your items to sell!
New faces are welcome!