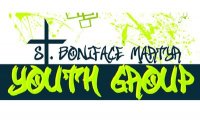 Our Kick-Off, Meet & Greet Open House is 
Wednesday, September 5th from 7:30-8:30 pm in the Parish Center!
Past & present Youth Group members are encouraged to attend as well as all the youth of the Parish and their families.  Come and meet the new director, Belinda Basaca Zeitlin, learn more about the ministry…
and enjoy some refreshments…  All are welcome!