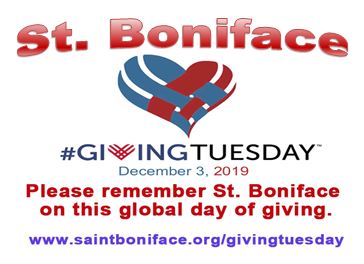 What is "Giving Tuesday"?
Giving Tuesday is a global day of giving which has developed in recent years as a positive reaction to the hype of "Black Friday"and "Cyber Monday". It is a wonderful antidote to the frantic consumerism which sometimes threatens to swamp the true meaning of our Advent and Christmas seasons.
Thank you for considering a gift to our Parish, and please spread the word of this opportunity among your friends and relatives on social media.