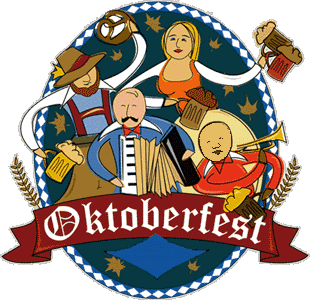 Oktoberfest will be back this year by popular demand, on October 5, 2013, complete with a live German band, Bavarian dancers and wonderful German food and beer!  Planning is well underway, and everyone is invited to join in the fun of organizing this great parish event!
We need volunteers to help run this event:  sell tickets, arrange raffle baskets, set up, clean up, run the bar, etc.
Pass the word and ask your friends to join in the fun!
Tickets are $35 for Adults, $25 for children under 12.  Sales begin after all Masses on the weekend of 8/31 and 9/1.  Note that  there are no reserved seats because this year's Oktoberfest will be arranged in traditional "Beer Garden" style with long tables and open seating!