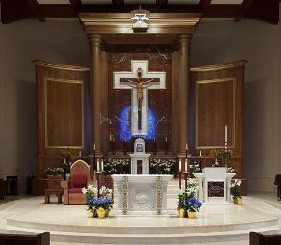 Masses Streamed Online
10:30 AM Sunday Mass is streamed online at Parish Facebook Page, as is the 9 AM daily Mass, Wednesday through Saturday.
All Masses streamed live online are recorded and may be viewed at any time at our Parish Facebook Page, or on our YouTube Channel.
---
Some archived videos of activities and events at St. Boniface Martyr Parish.
Recessional at Confirmation, June 4, 2015