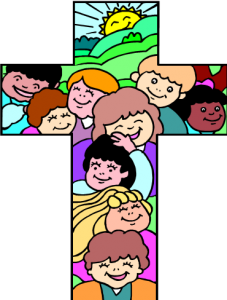 Open Registration:
After all Masses on the weekends of September 14-15 and September 21-22, 2013. Click here for online registration.
Our Religious Education Program for School Year 2013-2014 begins in the week of September 22, 2013.
Back to School Night for all grades and programs is September 25, 2013 from 6:30 to 8:30 pm.
Each grade group will have a general meeting in the gym and then a meeting with teachers in their child's classroom as per the following schedule:
Grades
6:30-7:00pm
7:00-7:30pm
7:30-8:00pm
8:30-8:30pm
K-3
Meet in Classrooms
Meet in
Gym
4-5
Meet in
Gym
Meet in Classrooms
6-8
Meet in Classrooms
Meet in
Gym
Family
Program
Meet in
Gym
Meet in Classrooms