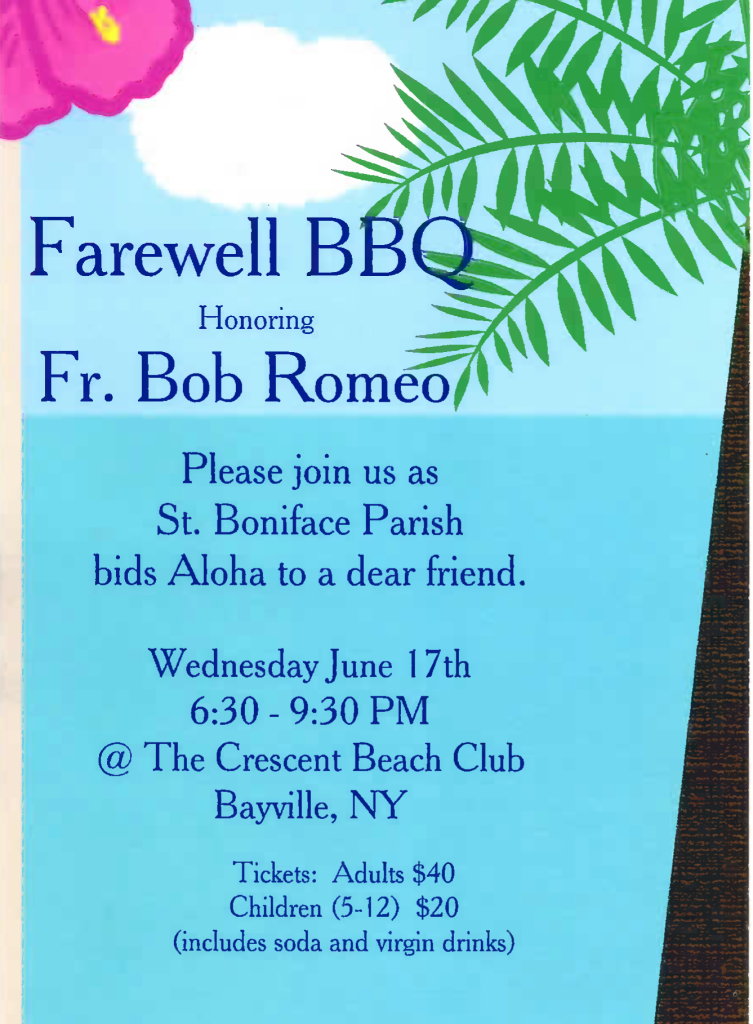 Join us at a Farewell BBQ honoring Fr. Bob at the Crescent Beach Club on Wednesday, June 17, 2015, 6:30 – 9:30 pm.
Tickets will be sold after all Masses and at the Parish Office starting May 24th.

All are welcome, but you must purchase a ticket in advance!!

Ticket includes dinner, all non-alcoholic drinks and a gift.

If anyone wishes to give their own gift there will be a table at the dinner for that purpose.

There will be open seating and the event will be on the beach level  (weather permitting).