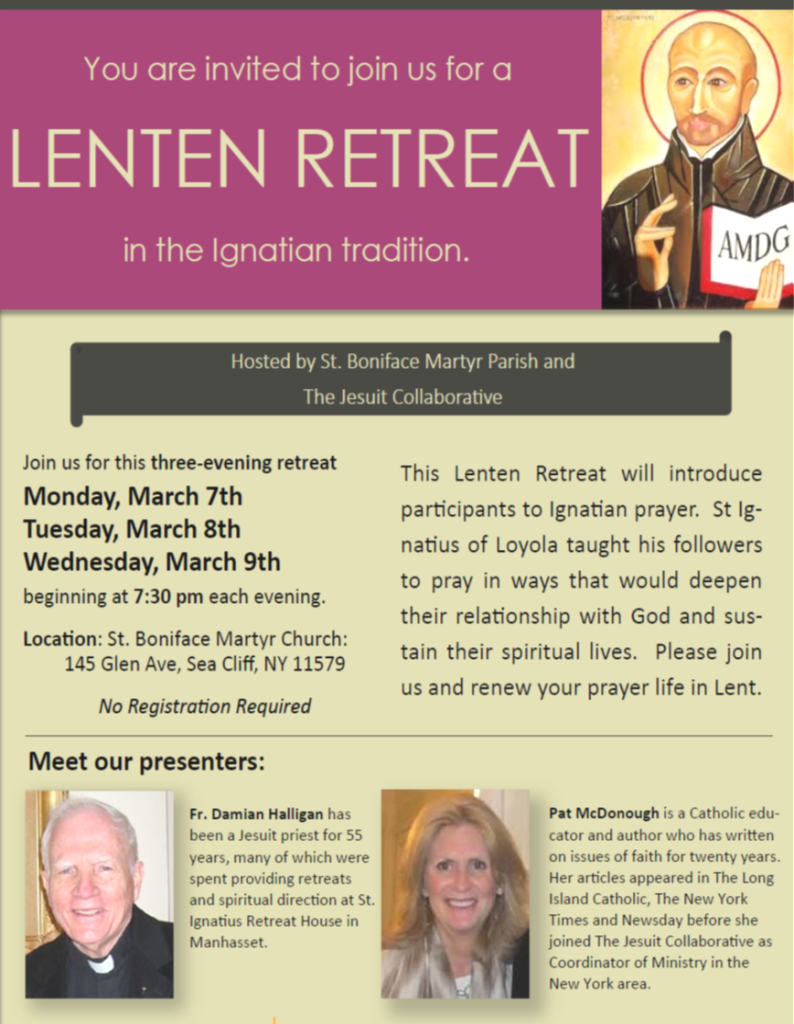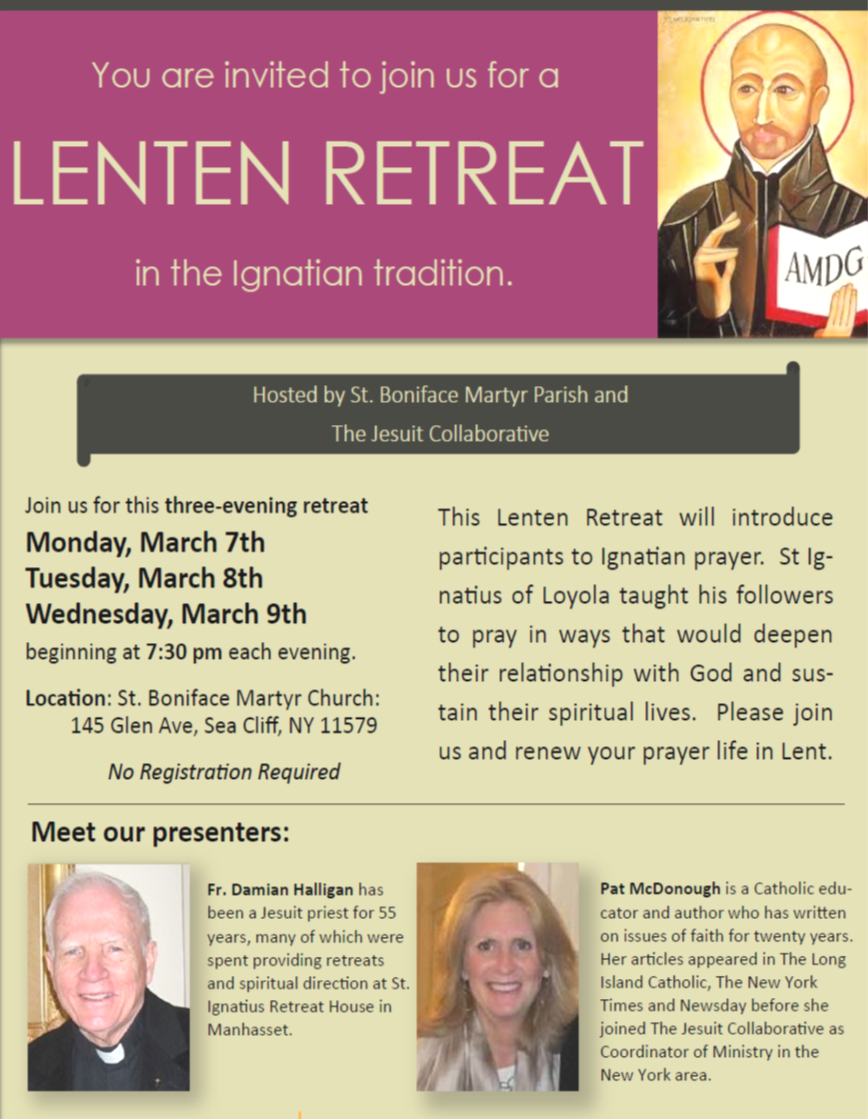 This retreat will introduce participants to Ignatian prayer.  St. Ignatius of Loyola taught his followers to pray in ways that would deepen their relationship with God and sustain their spiritual lives. Please join us in at 7:30pm the church for this three-evening retreat and renew your prayer life in Lent.
 Monday, March 7th
Tuesday, March 8th
Wednesday, March 9th
Presenters: Fr. Damian Halligan, SJ and Pat McDonough, Jesuit Collaborative Ministry
The Presenters will preach at the Masses March 5 and March 6.