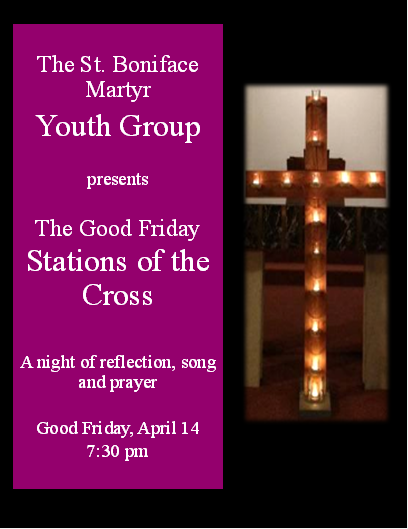 On Midnight Run, the St. Boniface Youth Group travels to Manhattan in cars loaded with food, clothes and toiletries to meet the homeless on the streets.  I have gone on numerous occasions, and I can tell you from experience that this is a life changing event.  Our youth encounter the homeless, the most needy; not as the detested in our society, but as those in most need of Jesus' love and compassion.  I thank you for your support and prayers for our youth and for the homeless.  I am so happy that our Youth Group has this opportunity and I am equally pleased that we as a parish share in these blessings.
What is Midnight Run?

On the Midnight Run,

St. Boniface Youth Group

members share food, clothing, blankets and personal care items with people living on the streets of New York City.  This is a grace-filled moment where the young people follow the example of Jesus, ministering to the people they will visit and allowing those people to minister to them.   Midnight run provides a forum for trust, sharing, understanding and affection.  That human exchange, rather than the exchange of goods, is the essence of the Midnight Run mission.

Midnight Run forges a bond between people, establishing a foundation of sharing and caring from which solutions to problems may evolve. Participants learn to see the people they visit as real people, not as a commodity. Homeless men and women learn that many housed people, adults and teenagers, have commitments and concerns that go beyond their own lives and families.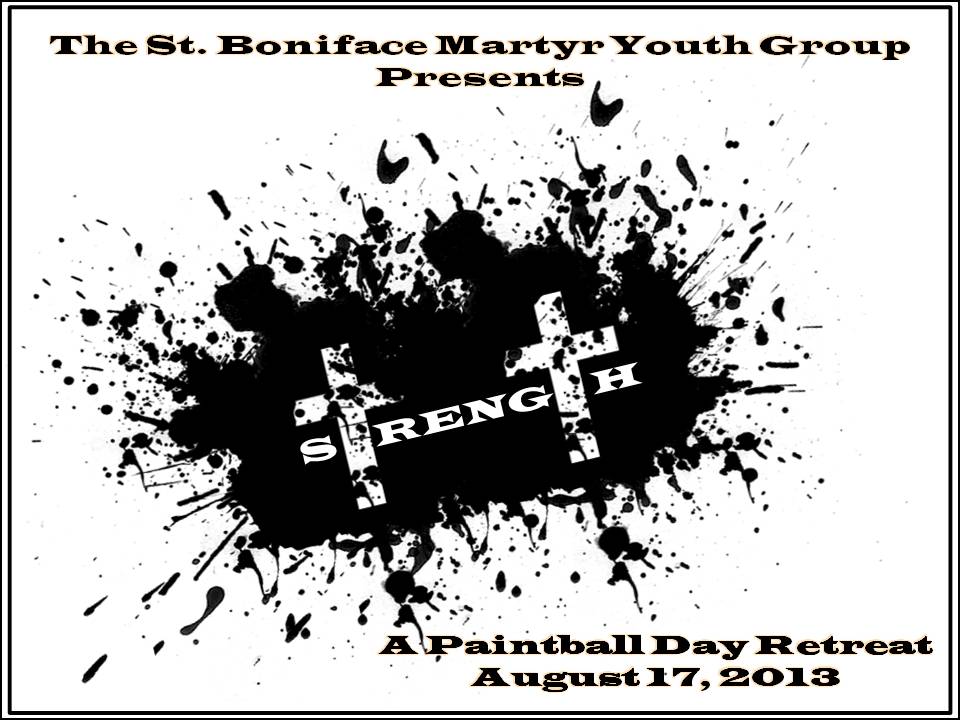 POSTPONED until early Autumn: Stay tuned for new date!
STRENGTH: A Paintball Retreat
A fun opportunity for all entering 9-12 graders
to be a part of the St. Boniface Martyr Youth Group
and learn more about yourself and your faith!!!!
I can do all things through Christ, who gives me STRENGTH (Phil. 4:13)
Schedule of the Day's Events

9:00am Check In at Parish Center Introductions, Opening Prayer, Games,

Lunch (please bring a bag lunch)

12:00 Leave for Paintball at High Velocity

4:30 Return for 5:00 Parish Mass

Pizza Diner

Closing Prayer and Activity

8:00 Pick-Up

         

What to Bring/Wear

– Bagged Lunch
– $40.00 cash or check made out to St. Boniface Martyr
– Old Sneakers and Socks
– Gym Shorts and t-shirt  (to wear before and after as well as underneath your outfit for paintball)
– While playing wear: Old baggy pants, baggy sweatshirt, baseball cap or winter cap, optional gloves, optional layers.  Basically anything that can help absorb the paintball.
– A plastic bag to put dirty clothes in afterwards.
– Masks and other paintball equipment are provided.

*Indoor arena is air-conditioned.

*Paint washes off

Paintball Waiver – please print, complete and return this waiver
to the Parish Center by August 14

  St. Boniface Permission Slip – please print, complete and return this slip
to the Parish Center by August 14
Contact Information:
Chris Mandato
Youth Minister stbonym@gmail.com
Office phone: 516-676-0676 (Do not hesitate to call or email me with any questions or concerns)
High-Velocity Paintball
235 S Fehr Way Bay Shore, NY
(631) 242-2096
http://www.hivipaintball.com/