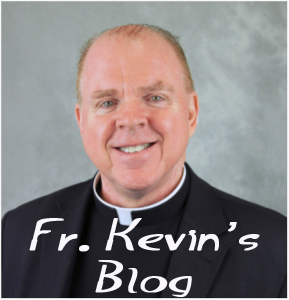 Christmas is a season and therefore it spans a period of time. Aside from the Sacred Easter Triduum which spans three days, Christmas is one of the shortest Church seasons; at most it is 13 days long, like this year. During the season of Christmas the Church in her wisdom celebrates other major feasts within the Christmas season, for example, the Solemnity of Mary, Mother of God (January 1) and Holy Innocents (December 28). On this weekend, the last weekend of the calendar year, the Church celebrates The Feast of the Holy Family, honoring the human family of Jesus, Mary His mother and Joseph, His father. Being fully human, Jesus belongs to a family and like all of us has a mom and dad. This feast however, not only celebrates Jesus' family, but our families as well. For better or for worse, we all belong to a family!
Traditional families consist of a mom, dad and children, who are products of their parents love for one another. This is probably the most well-known of "family types" but in the 21st century there are many variations to that like blended families, single parent families etc.
The unifying and overarching fact about families is they should be places where all members feel loved and valued and where members can turn to one another for support and encouragement. Most parents strive to be models of kindness and love to their children and teach the children to love and support their parents, siblings and other family members.
Sometimes people think that the term HOLY FAMILY is reserved only for Jesus, Mary and Joseph, but this notion is far from the truth. ALL FAMILIES ARE CALLED TO BE MODELS OF SANCTITY AND HOLINESS. People will ask me, how can our family be holy? Many times they feel that holiness is reserved for the great saints and other pious people who spend a lot of time in Church, whether it be praying or volunteering.
Yes, these individuals are on the path to holiness and I remind families with young children who are busy with hectic schedules that individuals who have the freedom to be very involved in parish life often have raised their children and perhaps are nearing retirement or already retired.
Parents who are very involved in the children's lives often do not have time for themselves. I will often hear them say, "I do not even have time to breathe, or spend a few minutes by myself or with my spouse." That is because they are busy with the ministry of parenting. Parents who drive their children to sporting events, help their children with homework, cook meals, make lunches, comfort a child who has had a bad dream, rush a child to the emergency room because he/she has gotten hurt, helps and calms a sick child in the middle of the night and then still gets up and goes to work in the morning are shining examples of sanctity and holiness! Simply put, in each of the above mentioned scenarios and many others, the parents are putting their child's needs ahead of their own. Parents do for their children; they teach with their actions what it means to give without counting the cost. In short, they become the presence of the love of Christ to their children. Parents do what Jesus, Mary and Joseph did for God and one another!
This does not, however, give children a free ride.  The Book of Sirach which we heard this weekend in the Scriptures reminds children of their obligation to do for their parents when they are in the golden years of their life!  In other words assist your parents, if they become infirm or disabled.  If they are healthy, call them; visit them, socialize with them occasionally or more if you are able to and you will be blessed.  I hope deep down children remember and appreciate all the generosity, sacrifice and love parents gave them and do not be too hard on your parents.  Most do the very best job they can and remember two things there is no manual for being a parent and someday many of you will be parents as well.  On this Holy Family Sunday we salute all families in our Parish and pray that God give them the strength and grace to loving, generous and supportive to one another and no matter what your role is in your family, you might be a model of sanctity and holiness.
-Fr. Kevin