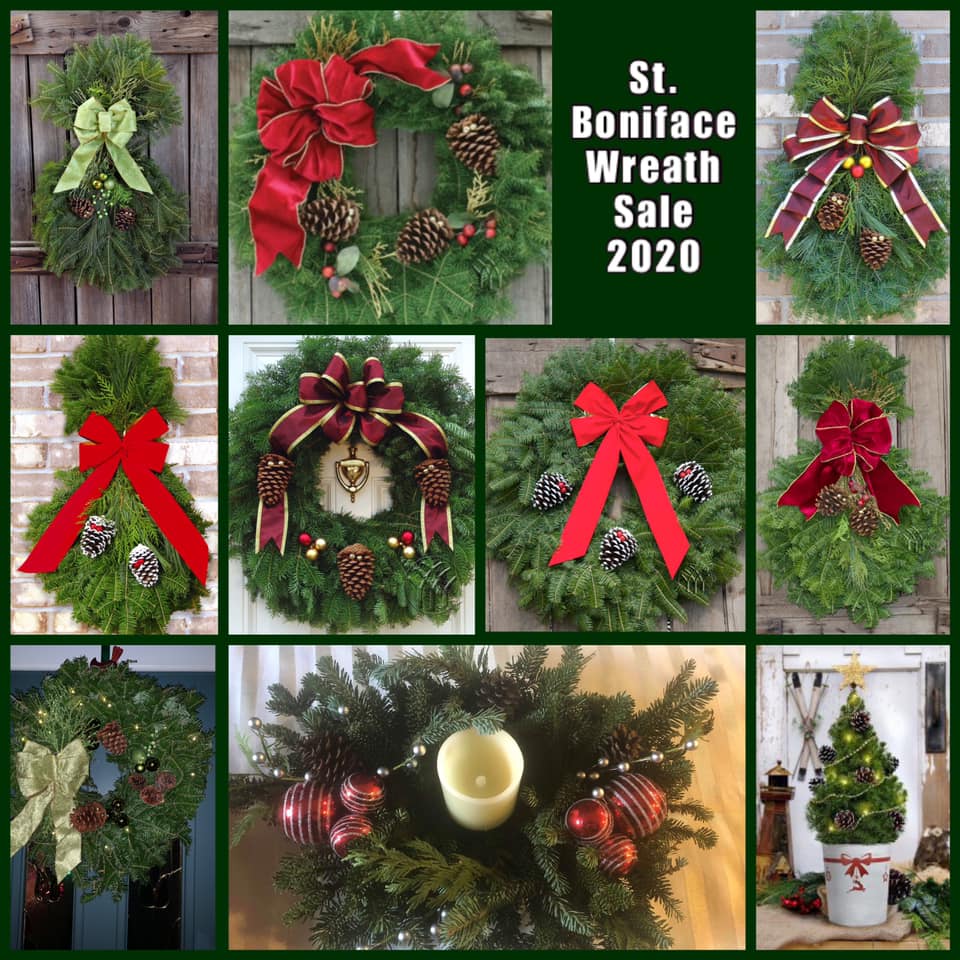 Please support our 2020 Parish Wreath Sale! This year's fundraiser will be contactless and all orders will be shipped directly to the recipients. (Please note: There will be no orders shipped to the church for pick up like last year).
Here are the ways you can help make this fundraiser a success:
1) Order at least one wreath/swag/centerpiece, etc. for your home – through the link below using our Parish ID.
2) Do your Christmas shopping with us by purchasing the fresh products through our fundraiser link and gift people in your life with a fresh, beautiful wreath.
3) Think of those that are not able to get out and purchase Christmas decor – either share this information with them or gift them with a wreath or swag.
4) Send or give your essential workers a beautiful fresh gift to thank them.
5) Anyone can purchase using our link and Parish ID – even people outside of our parish and state! So please share with your family and friends (tell them, email them, text them, post on social media) to ask them for their support.
You can start ordering now!
Here is the link:
Www.GiftItForward.com
Fundraising code/Parish ID: STBONINY001
Many of our regular fundraisers such as the Feast by the Shore, yard sale, and Minimart cider doughnut sale have been canceled. Help us make this fundraiser a huge success just by spreading the word and sharing the link. Many hands make light work!