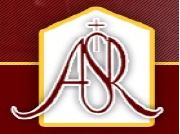 If you are looking for a school for your children, please consider our parish school, All Saints Regional Catholic School.
ASR in the news:
Filed Under: Uncategorized
Tagged With: All Saints, Asr, Catholic Priests, Catholic Schools Week, Elias, Fr, Headmaster, January 27, Long Island, Newsday, Open House, Open Houses, Regional Catholic School, Saints Catholic, Saints Regional School, St Boniface
Newsday
Originally published: January 16, 2012 8:41 PM
Updated: January 16, 2012 9:31 PM
By EMILY NGO         emily.ngo@newsday.com
Gathering for a mass denouncement of recent racist graffiti, more than 100 Sea Cliff community members met Monday at a church that had been the target of what Mayor Bruce Kennedy called "anti-social behavior."
Rabbi Irwin Huberman of Congregation Tifereth Israel in Glen Cove emphasized commonalities among audience members, whatever their faiths, and said that hateful symbols cannot be taken lightly.
"The swastika can never, never be used — even in jest," he said.
In recent weeks, swastikas have been found drawn on homes, mailboxes, a boat and playground equipment in Sea Cliff. Similar graffiti has been reported in Brooklyn, Queens and New Jersey.
Nassau police said Monday that no arrests have been made over the graffiti in Sea Cliff.
The village has increased patrols of the area, Nassau Legis. Delia DeRiggi-Whitton (D-Glen Cove) said.
Area leaders want to ensure that "no one in our community lives in any type of fear or hatred," she said.
Sea Cliff resident Larry Weinberger, 59, said the incidents should serve as teachable moments.
"Education is the most important thing for our children and our children's children," Weinberger said. "Hopefully, in future generations, there will be no hatred and animosity toward others. . . . God willing, the world will be a better place."
Felicia Lebou, 42, of Sea Cliff, who has a 3-year-old son, suggested parents teach their children about other cultures and religions from an early age to celebrate diversity. Many who attended the forum brought their children.
Assemb. Charles Lavine (D-Glen Cove) called the vandalism "simply un-American."
"We will not tolerate it, if we stand together as one community," he said.
Swastikas, the words "white knights" and "anything and everything that could possibly outrage a community" were scrawled on St. Boniface Martyr Church late last month, Kennedy said. The site Monday hosted a forum where residents shared suggestions about ways to curb hate.
"Prejudice is not a prank and we will not tolerate this behavior in our village," Kennedy said, adding that he believed the vandals to be mischievous, ignorant teenagers rather than "neo-Nazis."
Filed Under: Uncategorized
Tagged With: Audience Members, Brooklyn Queens, Bruce Kennedy, Charles Lavine, Congregation Tifereth Israel, Future Generations, Glen Cove, Huberman, Lebou, Martyr Church, Nassau Police, Newsday, Photo Credit, Playground Equipment, Racist Graffiti, Sea Cliff, Social Behavior, St Boniface, Target, Teachable Moments, Weinberger, White Knights, Whitton