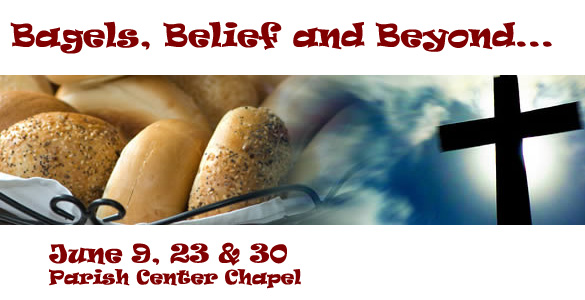 Please join Fr. Bob for "Bagels, Beliefs and Beyond", an informal gathering to discuss any teaching of the Church. Ask any questions you might have regarding faith practices.
We will gather again after the 10:15am Sunday Mass on June 30, 2013  in the Parish Center Chapel.
Grab a cup of coffee in the Church vestibule after Mass and join us!