Updates as of Easter, 2021
Our Normal Mass Schedule has Resumed
Daily Mass is celebrated at 8 am Monday through Saturday. 
Sunday Mass our regular schedule has resumed: Saturday at 5 pm; Sunday at 9:00, 10:30 and 12 Noon. – See "Procedures", below.
Notes:

a. We continue to be dispensed from the obligation to attend Sunday Mass.
b. The sick or vulnerable due to age or health conditions are encouraged to remain at home.
c. Streamed Mass: see below.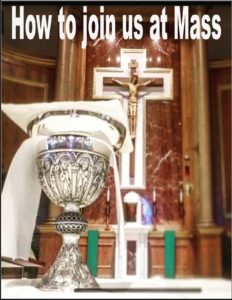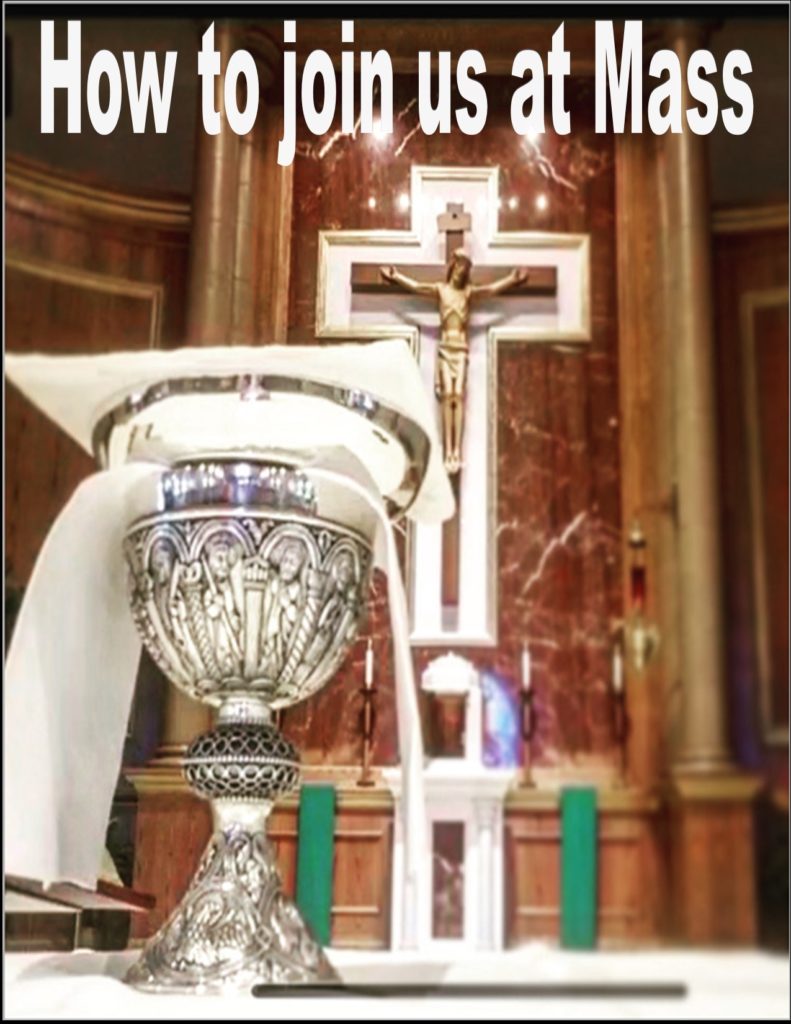 Sunday Mass at 10:30 am and some other selected liturgies may be viewed live online or recorded in the following ways:
On Facebook Live: Click here.
At the following link, for viewers who do not use Facebook: https://st-boniface-martyr-church.freeonlinechurch.com/live.
Recordings of each streamed liturgy may also be viewed later: Click here.
When we are not streaming, other streamed Masses are available on Catholic Faith Network at CFNtv.org or televised on Optimum 29/137, Verizon  296, Spectrum 162/471.
---
---
Procedures:
No reservations are required.
Masks must be worn in the church.
All entry through the main doors only. All exit via the side doors only.
Please follow all markings on pews directing required safe social distance.
While moving about the church, please follow the yellow arrows on the floor.   Main aisle one way up, side aisles one way down and out of Church .
Although our cleaning staff does their best to sanitize the church, in addition to mandatory masks, you are encouraged to wear gloves (which should not be worn if you are receiving Holy Communion), your own sanitizing wipes, and sanitizing lotion as extra precautions.
To receive Holy Communion, communicants should come forward, socially distanced (space yourself according to the spacing lines marked on the floor of the center aisle), and masked. Wait at the line marked on the floor at the head of the center aisle until the communicant before you has received before you approach the priest or minister to receive. Once you respond "Amen", you should step aside, move your mask to the side and consume the host.
 Daily Mass   8 am.
 Sunday Masses:  Saturday: 5 pm Vigil;   Sunday: 9 am, 10:30 am, 12 Noon.  10:30 Mass also livestreamed on Facebook.
 Holy Day Masses:  As announced prior to each Holy Day
 Special Intentions Mass:   5pm first Saturday of month
Note:  All Sunday, Daily and Holy Day Masses are celebrated in the church building.
---